Hello Creative Friends. Welcome to the 11th Meraki Link Party.
We've had issues with our router all day long and hence the delay with the party. I grew up in an age where homes were equipped with the very basic rotary dial phones – fast forward some 45 years later – we can't even think of leaving the house without our mobile phones. Wifi has turned into a key necessity. The world has changed pace fastest in this century.
If you're visiting me for the first time today, I am Naush – the hostess to this party and I am so glad you are here.
The most certain part about life is its uncertainty – lets share our creativity, our passion and our thoughts. Lets encourage eachother, motivate eachother, inspire eachother.
Trust you all have had a lovely, peaceful and safe weekend.
I'd like to thank each and every one of you for making last weeks Meraki so much fun.
Keep sharing your creative, healthy and inspiring posts with us.
So have fun and make new friends!
Our features from last week are :-
How to stencil on uneven surface – Milk Can Makeover at Birdz of a feather
Steam punk Mannequin at Unique creations by Anita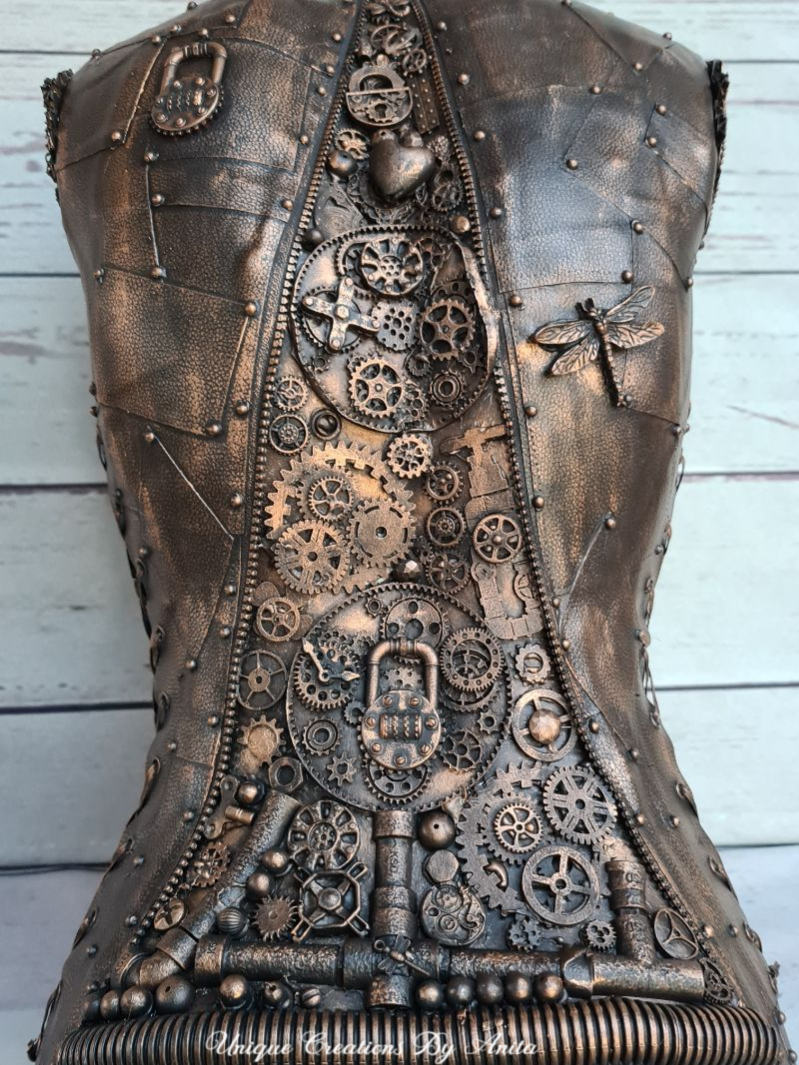 Gothic Halloween Dining Room Buffet and Curio at Debbie Dabble Blog
How fabulous are all these creations !! So much imagination, skill and effort goes into creating them !
And now, for today's link party :–
Kindly like and subscribe the below links.
Great -Now lets get the party going !!
You are invited to the Inlinkz link party!
I appreciate each and everyone of you for joining us.
Help us spread the word about this party by sharing the Meraki Link Party button in your post or use the hashtag #Merakilinkparty when sharing on social media.
I'd love to visit you, lets connect at :-